Coming in as freshman, I had absolutely no idea what to expect aside from the countless quotes I heard about college being the best four years of your life. Now that I think about it as a senior, it definitely has been. The more I think about the past four years, the more I realize how much I not only grew, but also changed as a person. I can now finally call myself independent compared to freshman year when I hated doing everything on my own. Even though these years have literally flown by, I've picked up on some important lessons that I'm sure most seniors now know to be true.
Lesson #1: No one is going to force you to do anything you don't want to do.
You're an adult now. You don't have your parents to remind you to do your assignments or to tell you what to do. You're on your own. Don't want to go to class? Fine, but you might regret it when you go to the next class and are completely confused on the new lesson.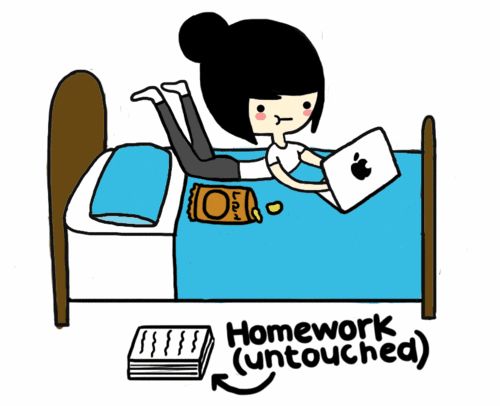 Image courtesy of giphy.com.
Lesson #2: Not going out isn't as devastating as you think it is. 
Freshman year you probably think that going out every weekend is the right thing to do to get up on the social ladder, even though you'd rather be in your favorite hoodie binge-watching your go-to TV series on Netflix. Although you think you'll be missing the craziest night ever, you'll end up making even better memories throughout the semesters to come.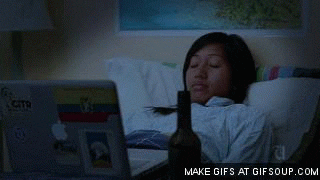 Image courtesy of giphy.com.
Lesson #3: There is always time for everything. It's all about time management. 
Studying the night before an exam or finishing a paper an hour before it's due probably worked for you in high school, but it won't work now. In the end, it's better to manage your time wisely by making a schedule that'll keep you on track. Aside from making time for your assignments, it's important you make time for friendships, too. Sending a simple "Wanna get dinner?" text from time-to-time won't kill you, and it will help keep the great friendships you've already made.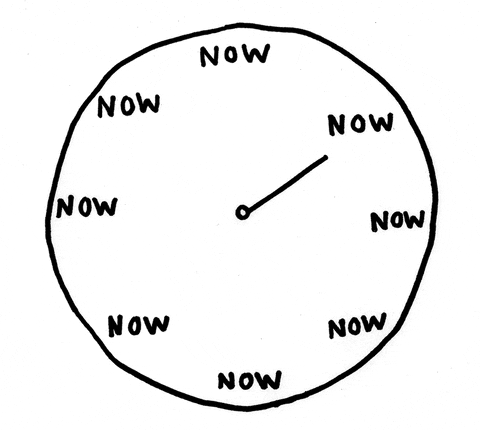 Image courtesy of giphy.com.
Lesson #4: It takes a while for you to find out who your true friends are.
As bad as it sounds, you'll end up learning this the hard way. Most friendships aren't built overnight; they take time. Friendships are also a two-way street, and what you give is what you get. By the end of your college career, your true friends will stand out on their own. If you're lucky, you'll end up finding your future bridesmaids or groomsmen.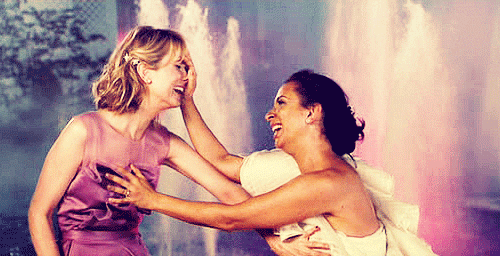 Image courtesy of giphy.com.
Lesson #5: It's okay if you don't know what you want to do with your life. 
You probably thought you'd have it figured out right about now. If you do, then good for you! If you don't (like me), that's totally fine. Although you'll be subjected to countless interrogations from your family, you have years to figure that out. Just go with the flow, try different things, and everything will fall in its place.
The best lesson you're going to learn out of these four short years is that you can do anything you set your mind to (as cheesy as it may be, it's true). Once you're a senior, you'll end up looking back at everything you did: whether it is joining that one club you never thought you'd join, or passing a class you had no confidence in. In the end you did it, and you can do so much more out in the real world. -Gaby Tovar